No EXPERIENCE NECESSARY,
EVERYONE MAKES A TEAM!
We Enroll All Year Round
Our mission is to provide a quality and affordable cheer/ dance program for all ages that teaches the fundamentals of being an athlete with emphasis on building self-esteem, self confidence, sportsmanship, safety and fun!
To educate athletes while providing experience and exposure for continued skill development in preparation for future endeavors! we strive to push each athlete to reach their highest potential and beyond!!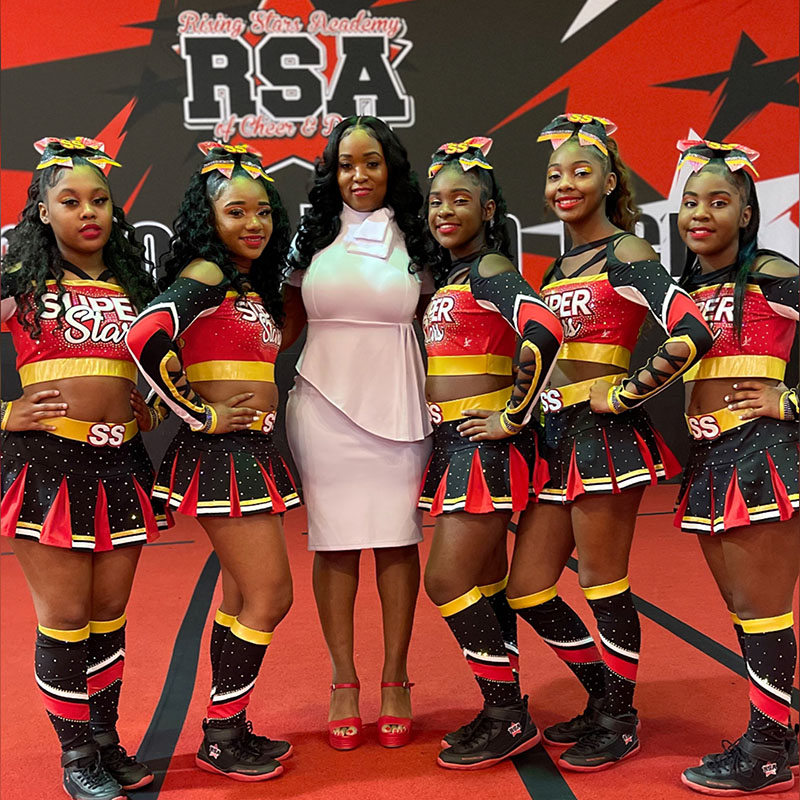 My vision is to lead an organization so strong we feel like  family! Creating unmatched and unbreakable bonds from our customers to our members. Challenging lives through the art of cheer and dance. I aim to employee the best staff, give the best customer service and best solutions to our program.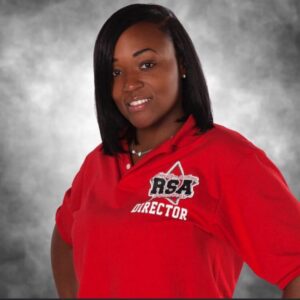 Shaura Rodgers
Director/Coach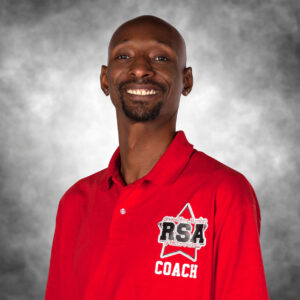 Awesome
Awesome facility! Staff, coach were professional and encouraging to students, Students showed poise, confidence and had amazing performances.
Margaret Evans

This is my daughter's second year
She has really grown during her time there as a cheerleader and I know that it's due to the dedication of the coaches.
Tomika Jackson

Great place for our future dancers
Love the coaches. Hoping to see more boys become part of the team especially the hip hop team. This place is for all dancers girls and boys. But i love this place and so do my daughter
Vanessa CHANCELLOR

I am looking forward to her growth as a Cheerleader
My daughter started attending RSA last year with zero experience and has a past medical history of being a Brain Surgery Survivor. Since becoming a member of RSA, she has learned and maintained so many new skills and has started to come out of her shell and blossom. Thanks to RSA she is confident in her abilities and showcases them with ease in 10 months.
Jasmine Kelly

Absolutely LOVE RSA
Coaches Shaura and G have been so encouraging and great for my daughter. When she started she had basic dance and tumbling skills, she's now a flyer and doing triple back handsprings! (2y in that is…) RSA provides a family like environment. The staff wants to be there and is so encouraging for the girls!
Tamara Noy

Very nice and organized competitive cheerleading school
The coaches are very engaged with the kids and they work really hard to achieve greatness! They are polite and very approachable. My daughter is growing in her skills and becoming more confident in her abilities. She loves RSA!
Aali' yah

RSA is an awesome organization.
My daughter possessed the love of cheer but needed the expertise of these certified Pros! Her skills have greatly improved in the short time being with them. The owner Ms Shaura along with her entire staff are passionate and dedicated to these girls reaching their maximum potential on and off the mat! They coach hard and love harder!!
Dania Ross
Meet our Brand Ambassadors
Our Brand Ambassadors are stars on and off the mat! They maintain honor roll in school and give every effort of excellence at practice and on the mat! They Leadership skills are beyond exceptional. We honor those performing in HIGH EXCELLENCE WITH REWARDS IN HIGH REGARD with our new Brand Ambassador program.
When Cheer Life Gets Real ~ Leave It On The Mat
Often times we get so excited when it's time to get dressed and perform that your actual performance skills goes out the window! Check out Rising Stars Academy Senior Cheerleaders get a reality check before they perform after warmups go horribly! The ladies pulled it together to bring home a full paid bid! Way to go RSA! Cheer is Life!
Rising Stars Academy of Cheer & Dance
Parent & Coaches Cheer Team Performance